Our Ministry
Our Journey
Carla and I have had a long-standing interest in the mission work of the Church around the world. From 1998 to 2005, she and I served on a Global Missions contract for the Africa Region. We lived in Kigali, Rwanda and served the Great Lakes region of Africa, including the countries of Rwanda, the Democratic Republic of the Congo, and Burundi. Carla administered the Child Sponsorship program in the Great Lakes region and assisted in the administration of the Bible institute. I served in a number of different roles: the coordinator of theological education, coordinator of Nazarene Literature, district superintendent, mission coordinator, and assistant to the Field Strategy Coordinator.
Here is a video which portrays the context and an overview of our ministry in the region:
In 2005, Carla and I resigned from the Global Mission contract to return to the States so that I could finish the Ph.D. and to provide more options for the education of our children in the English language.
However, Africa was deeply embedded within our hearts. This desire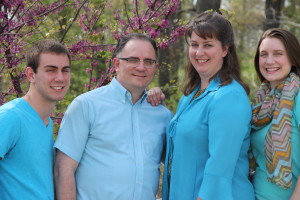 to serve in a cross-cultural context led us to have several conversations with missions leaders about various personnel needs throughout the world. At the General Assembly in June of 2013, Carla and I had several conversations with the leaders from the Africa Region.   These discussions led to more discussions, and then in November 2013, the Africa Region extended to us an offer to serve as volunteer missionaries on the Africa Region at Africa Nazarene University in Nairobi, Kenya. Carla and I have decided to accept the contract which was extended to us.
On May 3, after 5 years of service to the wonderful people of Paducah First, I informed them of our resignation. After representing the local church at the Kentucky District Assembly on June 17, we served our last Sunday was on June 22.
We had the responsibility of raising $1,590 for ministry and living expenses each month for two years.  In addition, we had one-time costs, including purchase of a vehicle, shipping and flight costs in the amount of $21,500 before our departure to Africa at the end of December of 2014. Like Abraham, we took a step of faith. The writer of Hebrews said of him, "By faith Abraham, when called to go to a place he would later receive as his inheritance, OBEYED AND WENT, even though he did not know where he was going. By faith he made his home in the promised land like a stranger in a foreign country: he lived in tents… For he was looking forward to the city with foundations, whose architect and builder is God" (Hebrew 11:8-10, NIV). Like Abraham, we depended on the promise of God. We are grateful to God and to your generosity which made it possible.
After nearly a year on the Mission Corps contract, Global Mission extended a global mission contract to us in October 2015.  We are grateful to serve the Lord in this capacity!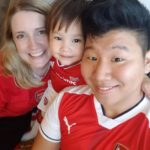 Our daughter, Rachelle, and her husband, Joe, live in California   with our first granddaughter, Evie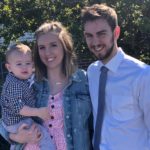 Our son, Seth and his wife, Chelsea, live in Indianapolis, Indiana, with our first grandson, Beckett. We are grateful for God's blessings on the lives of our family!
ANU
To learn more information about Africa Nazarene University, visit the website here.